LINKS
The following is a list useful links that I have compiled. If you wish to be added to this list, please send me an e-mail.
I sell more than dog figures at my ebay auctions.
Check often for some good deals on unique merchandise!
ATTENTION CHIHUAHUA LOVERS !
Don't miss this terrific site!
Craigs list is like a giant yard sale and so much more.
Go local or anywhere that's on the list and buy, sell, trade. look for a job or place to live. A fun, useful site!
Rozani is a very talented lady who makes wonderful costumes, paper mache masks and more.
She also writes some great poetry!
Check out her site!
Table Works makes top quality grooming tables, posts, dryer holders, and tool caddies. Check them out !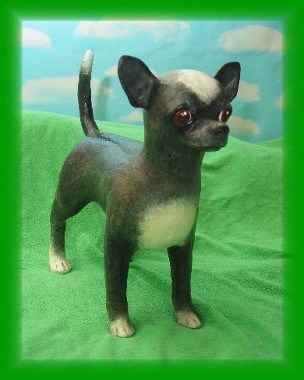 You know us as the Internet's original search engine.
One of the most visited hubs on the Internet, reaching one out of every two Web users.
With over half a million sites, divided into more than 25,000 categories, Yahoo! is both browseable and searchable.
GO Network is a new brand that brings together the very best of the Internet in one, easy-to-use place.